Filarmonica Vejanese & Majorettes Medullia Confirmed for ROME 2020
Two historic performance groups, Associazione Filarmonica Vejanese & A.S.D. Majoorettes Medullio have been confirmed to play Rome New Year Festival 2020.
Associazione Filarmonica Vejanese
The Associazione Filarmonice Vejanese was founded in 1906 in Vejano, a village in the Viterbo area with about two thousand souls. It is socially and culturally committed in the area in handling down the band tradition and the passion of music. Since 1992 it has been directed by Maestro Antonio Moretti who has expanded the concert and parade repertoire with songs ranging from classical to modern. The peculiar attention to the socio-educational aspect of music brings many people closer to the school and consequently to the band, which today has 120 members.
The Vejanese Philharmonic Association is the official band of the Santa Rosa Machine Transport in Viterbo, recognised as a UNESCO intangible Heritage, for 25 years.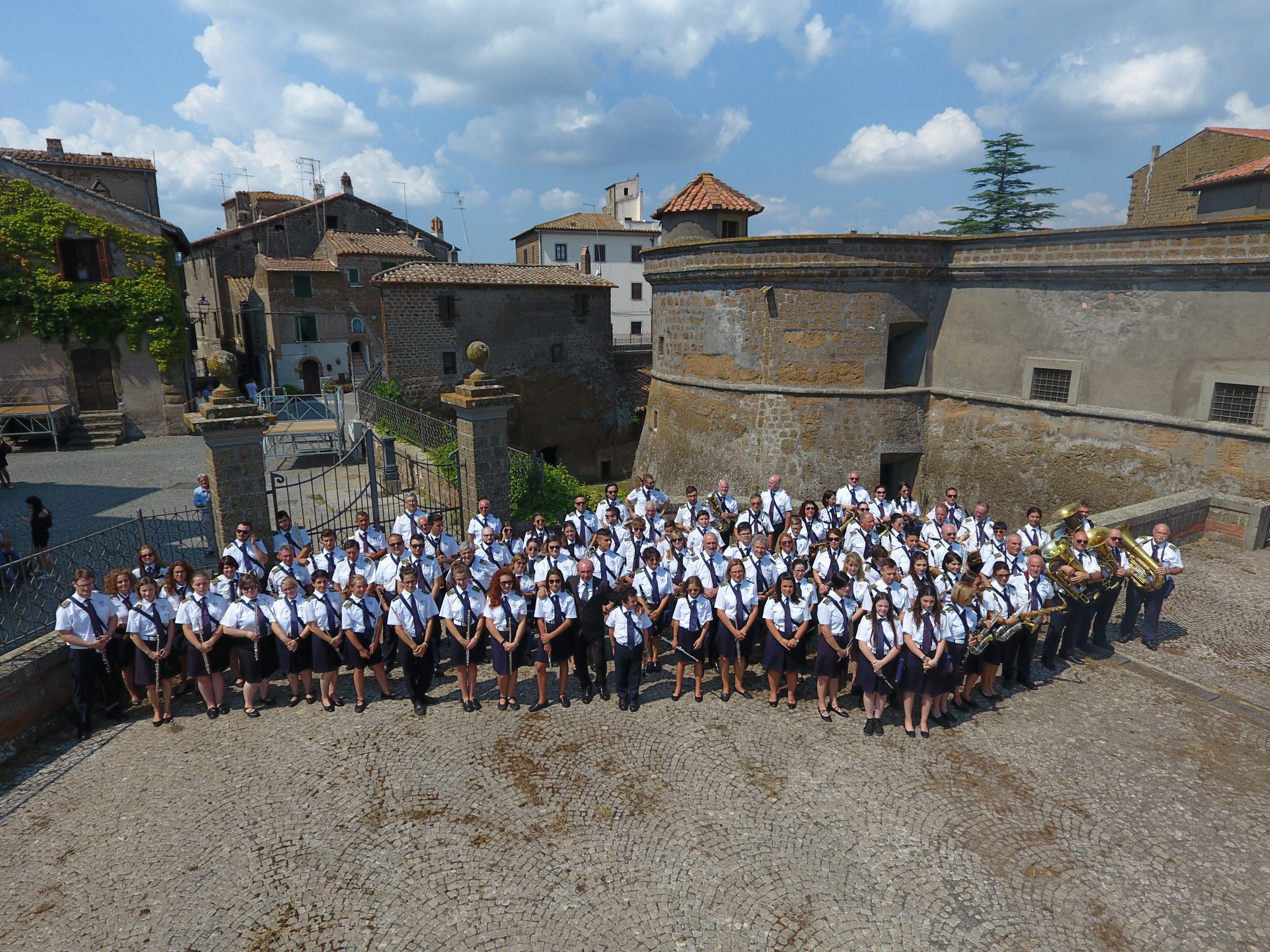 A.S.D. Majoorettes Medullio 
The A.S.S. Majorettes Medullia is a recent evolution of the Medullia majorettes, a group born around 1956 and whose staff counts around 25 elements ranging from 6 to 25 years. They are always constantly updated athletes and boast numerous placings at the various national and international championships of the world federation MWF, where since the first edition they have always been winners; in particular, in 2018 they won the double gold medal with Aurora De Sena in the mace and only baton category at the Majorettes Sport Anibima National Championship in Prague, where they won the bronze medal in the mace category, and at the world championships held in Citta Del Capo (South Africa).
In 2019 they won 6 national podiums and 3 qualifications at the European Championships in Zagreb, from which they returned to fifth place. Priority and purpose of the association is to divulge this wonderful sport synonymous with discipline and aggregation. The group leader is Stefania Dell'Anna, assisted by Lisa De Sena, both Trainers MWF Anbima.
Further announcements for Rome New Year Parade & Festival 2020 will be made in the coming days and weeks. Stay tuned to our Twitter, Facebook & Instagram channels for more info.