Virtual Site Inspection – Marching Band – Air Travel
Travel Documents
Check your passport has a minimum of six months validity before expiry on the date of your return to the USA i.e July 2021.
Take several photocopies of the biographical page of your passport in case you lose the original.
Check if you need a vIsa.
Note: US Passport holders do not require a Visa.
Please Visit www.travel.state.gov/content/travel/en/international-travel.html for more information.
Cell Phones
Smartphones and tablets will all work fine with the higher voltage in Italy.
For cell phone service you will need an overseas plan. Speak to your supplier prior to travel. Some operators will offer a Travel Pass.
Free WiFi in your hotel so download Skype or FaceTime for free face-to-face calls.
Electrical Devices
Electrical current in Italy = 220 – 240 volts (US 110 Volts).
Electrical sockets (outlets) in Italy require a two pin plug so you will need a converter.
Adaptors v Transformers – there is a difference!
Most hotels will have USB charging ports in the room.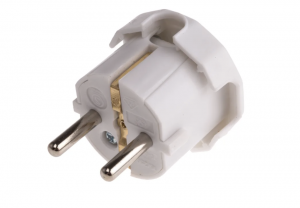 Currency 
Italy uses Euros (€) and Cents (c)
100 cents = 1 euro (€)
Bills / Notes: €50, €20, €10 and €5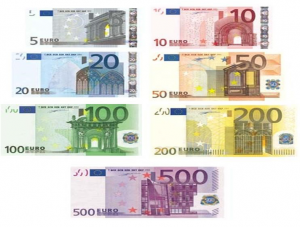 Coins: €2, €1, 50c, 20c, 10c, 5c, 2c and 1c

Money 
How do I pay for things in Rome?
Cash in Euros (€)  but don't bring a lot.
Bank card to use at ATM's.
Credit Cards – Visa & Mastercard are best.
Pre-paid cards (recommended) – Visa & Mastercard are best.
PACKING
You're away for one week – don't over do it:
One check-in bag (50 lbs max) in weight and total dimensions 62 inches. Airlines vary, so double check online.
One carry on bag and purse or laptop bag.
You may have to take you small instrument as a carry on or to be packed in you checked suitcase.
Temperature in Rome at New Year: 
Average Low 39F
Average High 55F
Layers are the answer: 
T-Shirt
Sweatshirt
Light waterproof jacket
Comfortable walking shoes
NYE Party clothes
Airport Protocol 
Don't leave home without your passport
Don't be late – arrive 3 hrs (minimum) prior to flight time
No ticket required
Check-in your suitcase
Seats are pre-allocated
Enter through Airport security after check-in
All liquids and gels must be must be put in plastic bags when travelling on the airplane (4 fl.oz.)
Your Transatlantic Flight
All transatlantic flights are overnight
The journey will be between 7 and 16 hours.
Try to get some rest
Drink plenty of water
Dinner, snack meal and sodas are all free on board
Movies, TV and music all free
Best to bring your own headset
Set your watch to Rome time
Rome's time zone is EST +6, CST +7 and Pacific +9
Arriving in Rome
Go through to Non-EU line at the Italian Boarder Control Customs
Collect you luggage
Exit through the 'Nothing to Declare' doors
Look out for your Youth Music greeter holding a sign with the Rome Parade Logo
Then coach to hotel
Airport Meet & Greet 
After immigration & baggage collection you will make your way to the arrivals hall
Met by a professional 'meet & greet' team from Destination Events, who will be holding Rome Parade branded signs
Departure from U.K.
Your coach will pick your group up from your hotel to transport you to the airport
Your group will be met by our professional 'meet & greet' team from Destination Events, who will assist with check-in
Ensure any extra liquids over the airport limit are disposed of